Chatwoot helps you to build strong relationships with your customers by initiating conversations and providing omnichannel support while integrating with various services like WhatsApp, Slack, Telegram, and many more.

While providing support, connecting with customers, understanding their pain points, and providing resolutions are essential, having the functionality to call the customer immediately and having face-to-face interaction makes it better.
Welcome to Dyte Integration with Chatwoot.
You can easily call your customers live, using Dyte Video Calling, right from your Chatwoot Inbox.
How to get started with Dyte Chatwoot Integration?
Step 1: Activate your Dyte account
To activate Dyte Video Calling in Chatwoot, you first need to get your Dyte account details. If you don't have a Dyte account, visit https://dev.dyte.io/signup and register already. Once you sign up, navigate to the API Keys section. Copy the Organization ID and API Key, as it is required for setting up Dyte Integration with Chatwoot.
Step 2: Create a connection
Once you have these details, the next step is to connect Chatwoot with Dyte. Navigate to Chatwoot Settings > Applications.

On this page, click on 'Configure' and 'Connect' on the next page. Type in the values that you copied from Dyte Developer Portal.

Step 3: Make your first video call

Once you create the connection, you should be able to create video calls right from your inbox.

This will initiate a meeting with the customer, and they can join this meeting. You will have something like the screenshot below.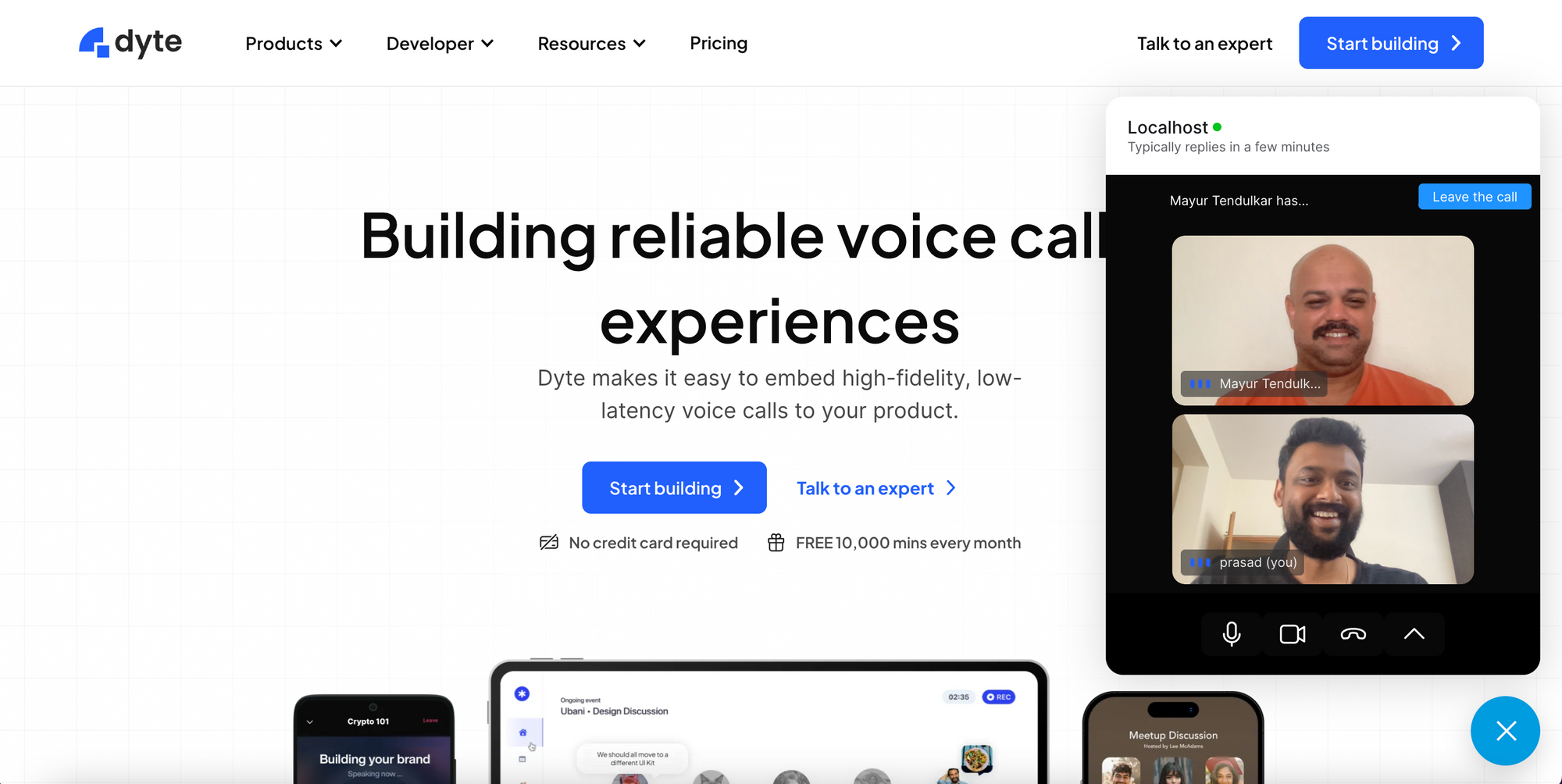 With Dyte Video Calling, Chatwoot gives a delightful customer experience and helps in fostering customer relationships. If you have a Chatwoot subscription, connect it with your Dyte account today!