At Dyte, we strive to provide a seamless experience with your video/audio communications. To deliver this experience, it is important for us to have customers and partners who share feedback with us and collaborate with us. We're glad to have Peerlist on board, helping us with such a great experience. Read from Akash about his journey with Dyte in his own words.
Before I begin, let me introduce Peerlist and what we do.
Peerlist is a professional network for people in tech with robust work profiles at its core! A Peerlist profile can be used as a simple resume or a complete portfolio to showcase your proof of work. You can find and connect with professionals and apply to jobs at fast-growing startups.
Enough about Peerlist, and let me tell you why we are connected with Dyte!
As a community-led startup, we organize many events for our members. One of which is - the Peerlist Mindset. We started Peerlist Mindset a few months ago - a simple video podcast for our community. And we were looking for a solution that would help us record these sessions, white label the video UI, and give us control to manage participants. After trying a few solutions like Google Meet and Zoom, we landed on Dyte. I always assumed that Dyte is built "only" for developers to build WebRTC integrations into their products. Initially, I was hesitant to use it because of my preconceived notion, and also, our requirement was pretty simple. We wanted a plug-and-play video conferencing solution for our video podcast. We quickly chatted with Dyte's cofounder/CEO Abhishek and realized how flexible the product is for our simple B2C use case. He did a quick onboarding of Peerlist, I tinkered around their developer dashboard for 15-20 mins, did a few video customization, and we were ready for our podcast.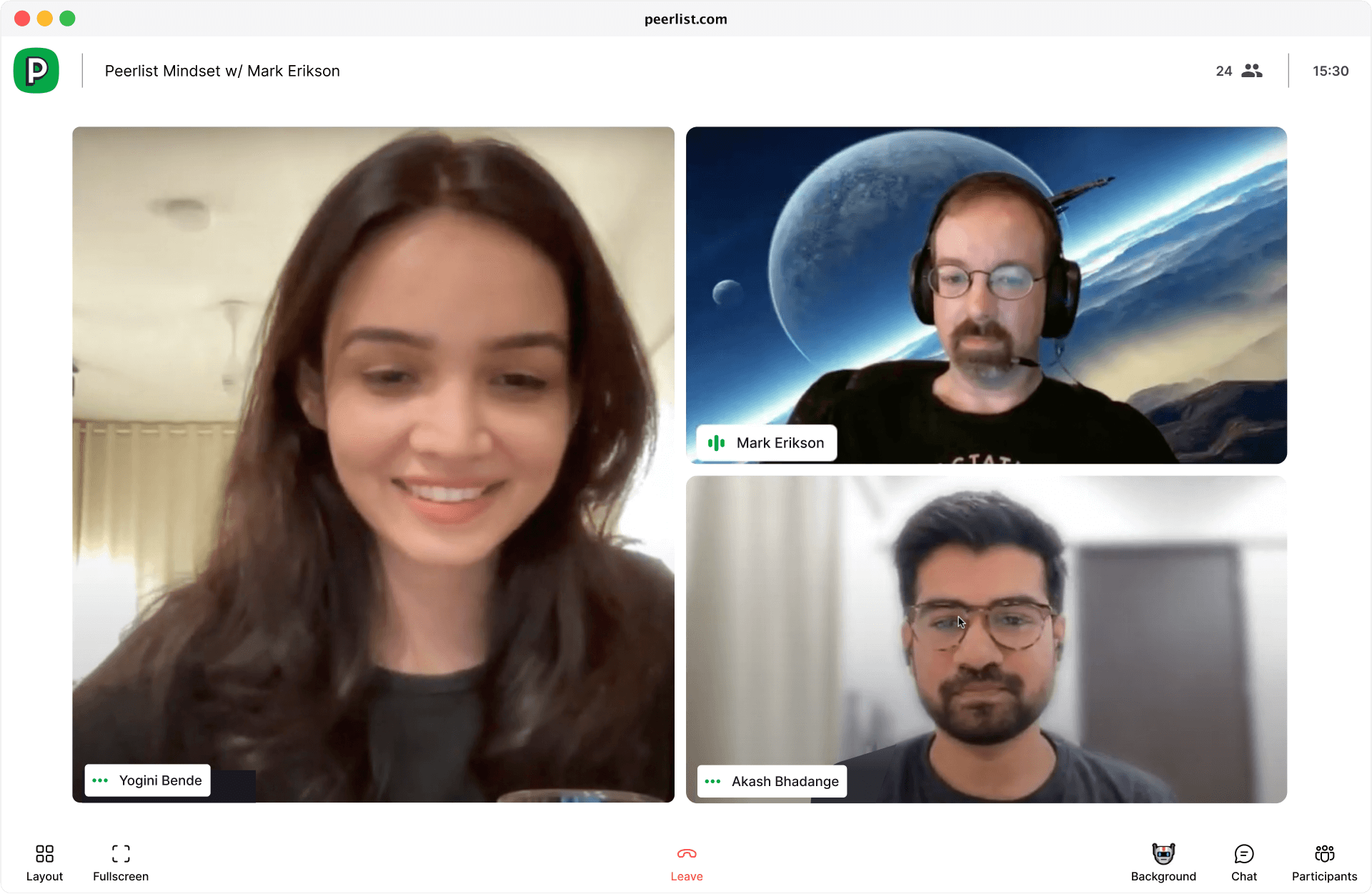 Here's our first podcast with the CEO of Hashnode
As an early-stage startup founder myself, I learned what "customer obsession" actually is from the Dyte team. We were not paying customers. We were using their solution for free because of our relatively small use case. But they took care of all the expectations and guided us through the process.
I am unsure how, but I believe Dyte's customer success team is run by their engineers and founders!
We would like to thank Akash for this feedback. If you haven't heard about Dyte yet, head over to https://dyte.io to learn how we are revolutionizing live video calling through our SDKs and libraries and how you can get started quickly on your 10,000 free minutes, which renew every month. If you have any questions, you can reach us at support@dyte.io or ask our developer community.